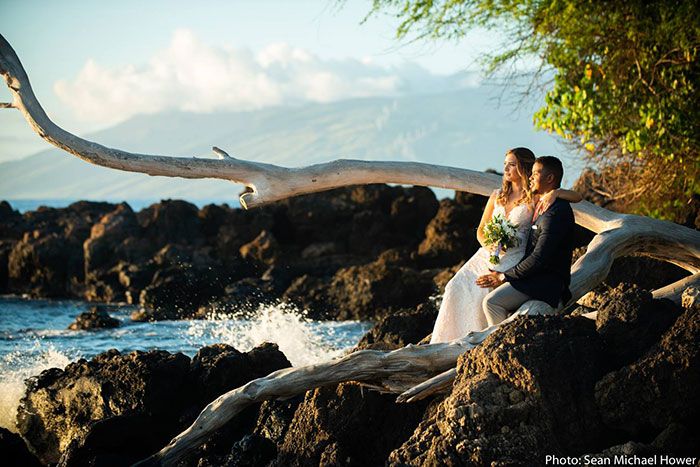 Remember the old song "You're Still the One"? In today's different society and culture, you have found the recipe for happiness and that should be celebrated! Why not reignite those years together with a vow renewal and a second honeymoon? Can you imagine a more beautiful scene than a sunset on a Maui beach with you promising your love once again? Your ceremony this time will be designed around the way you choose to celebrate, how to dress and if you want Bach or Presley playing and singing. You will be able to write your vows with a different meaning as you already know what it is to love and cherish one another. Being relaxed and having fun will be the important elements as you rededicate yourselves as one with a Maui vow renewal.
All of our wedding packages can be used for vow renewals, so when booking, please select a package and let us know it's for your vow renewal! Everything will be the same without having to secure a marriage license! Need ideas or help planning? Please call and tell us what you want and we will make it happen.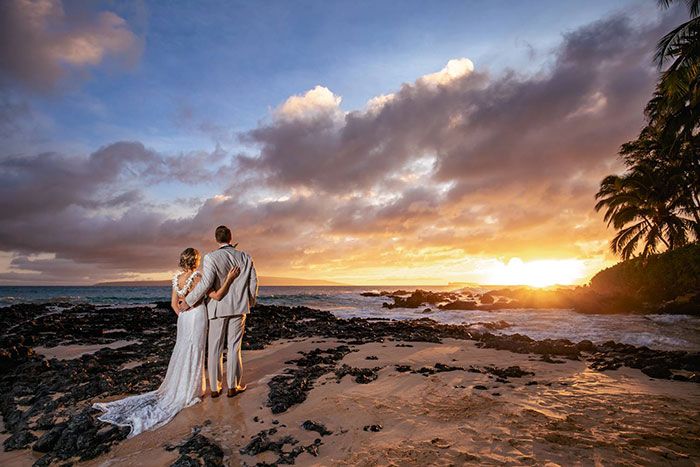 Don't Forget Some Of The Bigger Anniversary Celebrations And The Recommendations For Each Other's Gifts Hawaiian Style:
5 years Wood (new Koa Wedding Bands)
10 years Aluminum (a Hawaiian Bell Chime)
15 years Crystal (Sculpture of a Whale, Turtle or Flower)
20 years China (Hawaiian coffee cups or Tea Service)
25 years Silver (You know it has to be a piece of Hawaiian Jewelry!)
30 years Pearl (Beautiful jewelry in Polynesian Pearls)
50 years Gold (A Hawaiian gold bangle engraved)
75 years WE'LL BUY THE GIFTS!!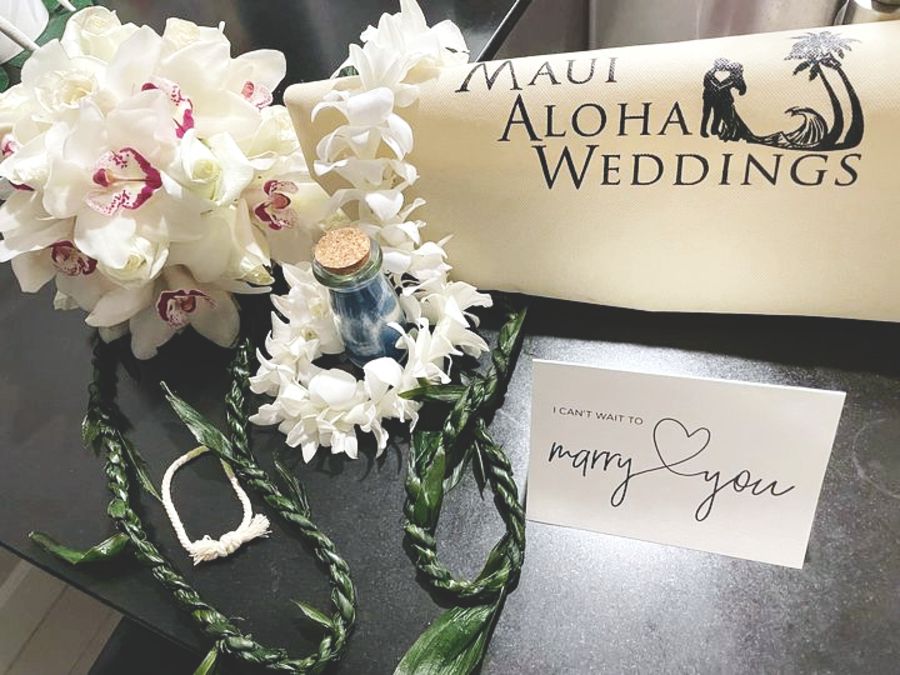 Contact Us Today To Get Started!