No Keia La, No Keia Po, A Mau Loa
FROM THIS DAY, FROM THIS NIGHT, FOREVER MORE
- MAUI ALOHA WEDDINGS -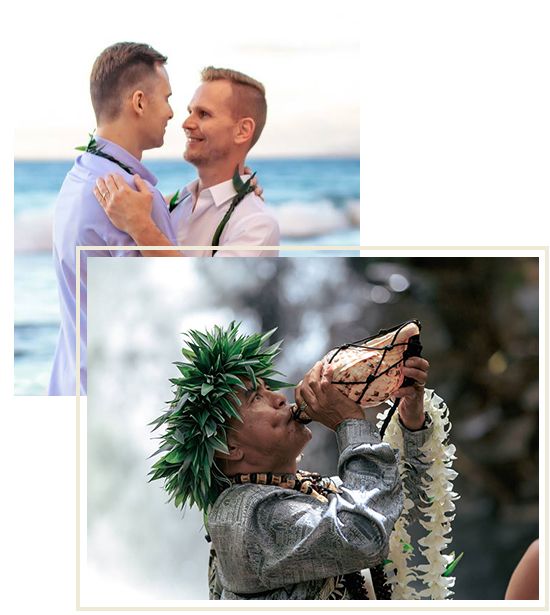 Aloha
Want to plan a Maui beach wedding or vow renewal but don't know where to start? Our mission at Maui Aloha Weddings is to help you have the Hawaiian wedding of your dreams. This is your special day! We are happy to offer suggestions and expertise while keeping in mind your vision and your budget.
A unique feature of Maui Aloha Weddings is that the couple gets to personally customize their ceremony's vendors (pick the minister, photographer, etc) to make the experience one of a kind.
We offer casual simple beach weddings with an emphasis on personalized service. We'll take care of the details, so you can relax and enjoy our island.
We are not a wedding factory and our team will not be rushing off to their next wedding. We like to give the couple all of the attention that they deserve. Our couples come away with wonderful memories of their beautiful island wedding. One of the best parts of working with Maui Aloha Weddings is that we are on the island! So if there is ever any type of emergency, we're here and we personally know the venues and vendors. We can check the weather conditions of the beach and we know the changing policies for Covid. We are right here to take care of you and your big day!
Locations
Choosing a location for your wedding is like choosing your wedding dress – you want it to be beautiful, comfortable and different from every other wedding. With that in mind, below are some of our favorite wedding venues.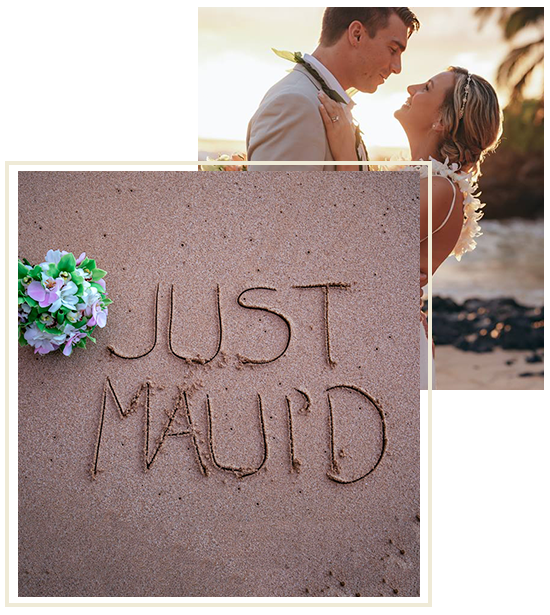 Beach Permits & Wedding License
All Maui beach weddings must apply for and obtain a permit for a beach ceremony. We carry the required insurance and will obtain the beach permit necessary for your wedding.
We help you through the on line licensing process, supplying the necessary information and will book your marriage license agent's appointment, so that your marriage license is legal in all 50 states and in other countries.
Some countries that belong to the Hague Convention will require an additional document to be issued by the Department of Health in Hawaii. We make sure that your marriage license agent is aware that you are from a country that needs the Apostille for your marriage license to be authenticated in your own country. The Apostille will contain the seal and signature of Hawaii's Lt. Governor. We will stay in touch with you until you receive this documentation.
See Our Recent Weddings on our IG!
Contact Us To Get Started