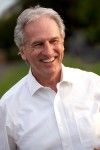 Pastor Bob McCollor
I came to Maui in 1979. I am a single parent and have three children. My older daughter Shannon, and her family, live in Michigan and my son, Rob, is in California. My youngest daughter, Katelyn, lives with me on Maui.
For a little over 17 years I was the chaplain for The Wailea Resort on Maui, holding Sunday morning chapel services at Wailea Seaside Chapel on the beautiful gounds of the Grand Wailea Resort and Spa. I have been an Associate Pastor at Keolahou Congregational Hawaiian Church in Kihei, Maui and Po'okela Congregational Hawaiian Church in Makawao, Maui. For several years I also presided over the 37 churches of the A'ha Mokapuni O Maui, Moloka'I A Me Lana'I, an organization established to oversee, preserve and secure the presence of our old Hawaiian Congregational churches on Maui, Moloka'i and Lana'i. I have been performing weddings for more than 27 years on Maui and I've made sure that every couple's experience is more than what they could have expected. I am looking forward to being a part of your experience, as well.
Blessings – Pastor Bob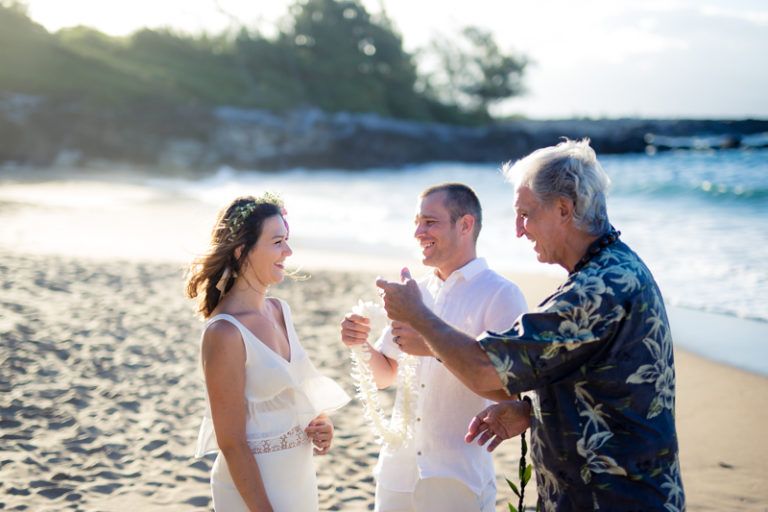 FROM THE TIME THAT HUMANKIND FIRST WALKED THE EARTH, WHEN ALL THINGS WERE NEW, MARRIAGE HAS BEEN.
MARRIAGE IS A RELATIONSHIP TO BE VALUED AND HONORED AMONG US ALL. AND TODAY WE HAVE COME TOGETHER
FOR A VERY SPECIAL PURPOSE. WE ARE HERE TO CELEBRATE, WITH GREAT ANTICIPATION, THE JOY OF THIS
SACRAMENT OF HOLY MATRIMONY.
THIS IS THE BEGINNING OF A NEW LIFE TOGETHER FOR (BRIDE) AND (GROOM)… A LIFE WHERE YOUR DREAMS, YOUR
HOPES, YOUR JOYS WILL BE SHARED. AND YOU'VE EACH BROUGHT THESE IDEALS WITH YOU HERE, TO HAWAII, AS
WELL AS YOUR FRIENDSHIP, AND THIS DEEP MUTUAL LOVE THAT YOU SHARE WITH EACH OTHER.
IT HAS BEEN SAID THAT LOVE IS THE STRONGEST AND THE MOST FULFILLING EMOTION POSSIBLE.
"LOVE IS PATIENT
AND LOVE IS KIND.
LOVE IS NEVER JEALOUS NOR DECEITFUL.
LOVE IS TRUTH…
LOVE IS FORGIVENESS….
IT'S SHARING OUR GOALS…
SHARING OUR DREAMS
LOVE IS THE FURY OF THE STORM ,
YET LIKE THE CALMNESS AND THE SERENITY OF A RAINBOW.
LOVE IS LIKE A MISTY RAIN THAT FALLS GENTLY,
BUT THEN… FLOODS THE RIVER.
LOVE IS THE BREATH, THE SMILES AND THE TEARS OF LIFE….
IT WILL ENDURE WHATEVER CHALLENGES IT.
TRUE LOVE… TRUE LOVE WILL NEVER END."
THESE ARE THE IDEALS THAT FORM THE FOUNDATION THAT A MARRIAGE IS BUILT UPON. THE MUTUAL COMMITMENT
SHARED IS THE BOND.
(GROOM); MARRIAGE IN OUR SOCIETY HAS COME TO MEAN THAT A MAN WILL LOVE, RESPECT AND CHERISH HIS WIFE.
THAT HE WILL MAKE HIS WIFE THE CLOSEST COMPANION OF HIS LIFE. THAT HE WILL RESERVE HIS INTIMATE
RELATIONSHIPS FOR HER ALONE. THAT HE WILL GIVE HIS STRENGTH AND WISDOM TO THE SUPPORT AND COMFORT
OF HIS WIFE AND FAMILY. DO YOU NOW COMMIT YOURSELF TO (BRIDE) WHOLEHEARTEDLY IN THIS MANNER?
(BRIDE); IT IS OUR BELIEF THAT MARRIAGE WILL INVOLVE A WOMAN IN THE SAME KIND OF COMMITMENT… A
COMMITMENT OF COMPANIONSHIP, RESPECT AND LOVE. A COMMITMENT OF MUTUAL SUPPORT, IN THE
ESTABLISHMENT AND CARE OF HOME AND FAMILY. A COMMITMENT WHICH MAKES IT PLAIN THAT, WHILE SHE HAS
OTHER FRIENDS, IT IS THIS ONE, HER HUSBAND, WHO WILL BE HER DEAREST… AND CLOSEST FRIEND. DO YOU NOW
COMMIT YOURSELF TO (GROOM) WHOLEHEARTEDLY IN THIS MANNER?
I, (GROOM), GIVE MYSELF – TO YOU, (BRIDE) – TO BE YOUR LOVING HUSBAND.
I, (BRIDE), GIVE MYSELF – TO YOU, (GROOM) – TO BE YOUR LOVING WIFE.
TO HAVE AND TO HOLD FROM THIS DAY FORWARD. FOR BETTER OR FOR WORSE; FOR RICHER OR FOR POORER; IN
LAUGHTER AND IN TEARS; IN SICKNESS AND IN HEALTH; TO HONOR AND TO TRUST; AND WITH GOD'S BLESSING, I
SHALL LOVE THEE FOREVER AND FOREVER.
A RING IS A VERY FITTING SYMBOL FOR A WEDDING. IT COMES FROM THE EARTH, AND THEREFORE, CAN REPRESENT
THE EARTHLY ASPECTS OF THIS LIFE TOGETHER. AND MADE OF PRECIOUS THINGS, IT ALSO REPRESENTS THIS
PRECIOUS RELATIONSHIP THAT EXISTS BETWEEN YOU, (BRIDE & GROOM), THIS LOVE THAT YOU HAVE ONE FOR THE
OTHER. AND BECAUSE IT HAS NO END, IT ALSO REPRESENTS THE ETERNAL IN YOUR LIVES – AND OVER THE YEARS,
YOU WILL FIND THESE TO BE VERY PRECIOUS GIFTS.
WILL YOU PLACE THE RING ON THE PROPER FINGER PLEASE, AND REPEAT THESE VOWS:
(GROOM TO THE BRIDE); THIS RING – IS A SYMBOL – OF MY GIFT – A LOVE THAT NEVER ENDS.
(BRIDE TO THE GROOM); THIS RING – IS A SYMBOL – OF MY PROMISE – TO BE FROM THIS DAY FORWARD – YOUR FRIEND –
YOUR COMPANION – YOUR WIFE.
LOVE IS PERSONAL FREEDOM AND TRUST.
IT'S SHARING OUR SOULS.
PERSONAL MESSAGE
IT HAS BEEN SAID THAT WHEN WE HAVE BEEN FORTUNATE ENOUGH, AND BEEN SO TRULY BLESSED WITH FINDING
THIS VERY SPECIAL PERSON IN OUR LIVES, NOT ONLY IS IT IMPORTANT THAT WE ARE ABLE TO KEEP OUR OWN
INDIVIDUALITY, OUR OWN PERSONALITY IN THIS RELATIONSHIP, BUT ALSO, AND OF EVEN FAR MORE IMPORTANCE, TO
ALWAYS RESPECT THE VALUES AND LOVE OF THIS VERY SPECIAL PERSON THAT YOU ARE NOW DEDICATING AND
COMMITTING THE REST OF YOUR LIFE TO. BUT ABOVE ALL OTHER THINGS, WE PRAY THAT YOU WILL ALWAYS
REMEMBER, THAT MARRIAGE TRULY IS … A LIFE OF TOGETHERNESS. A LIFE WHERE, AS WE SAID IN THE BEGINNING,
YOUR DREAMS, YOUR HOPES, YOUR JOYS, WILL BE SHARED.
AND IT IS OUR HOPE FOR YOU HERE, TODAY, THAT THE DIFFICULTIES AND JOYS YOU SHARE; THE PROBLEMS AND THE
DREAMS – THE ACCOMPLISHMENTS THAT COME TO YOU, MIGHT SIMPLY DRAW YOU CLOSER TOGETHER. AND THAT
YOUR LOVE MIGHT GROW AND GROW – SO THAT IN THE YEARS THAT LIE AHEAD, NOT JUST ONCE – BUT TIME AFTER
TIME, YOU'LL LOOK BACK ON THIS DAY AND BE SURPRISED TO FIND THAT YOUR LOVE WAS ONCE THIS SMALL.
"MAY YOUR LOVE BLOSSOM LIKE A DEW KISSED FLOWER ON A CLEAR SPRING MORNING….
AND MAY IT LAST INTO THE WEE HOURS OF ETERNITY."
IT IS A PRIVELIDGE AND INDEED AN HONOR
THAT I NOW P[RONOUNCE YOU
HUSBAND AND WIFE.
THE HAWAIIANS SAY IT THIS WAY:
"ALOHA KEKAHI I KEKAHI
"LOVE ONE ANOTHER WITH A LOVE THAT IS ENDLESS IN ALL WAYS"
ALOHA NO ~
PASTOR ROBERT I. McCOLLOR
POMAIKA'I CHRISTIAN MINISTRIES
ME KEALOHA PAU'OLE."